Welcome
Inner Conflict is an Opportunity for Growth and Peace

It's your unconscious telling you that it's time to pay attention, take a risk, and make a change. Everyone needs help at some point in one's life when the unexpected occurs, when a grave injustice has been done, when a major decision needs to be made, or when negative emotions seem overwhelming and insurmountable. Talking to a friend or loved one might help in some instances, but in others, it might not be enough. In psychotherapy, I aim to create a caring, non-judgmental, safe environment and use an eclectic and flexible approach depending on a client's needs at a given moment. I seek to assist clients in search of a greater understanding and development of their spiritual lives as well as their psychological and relational selves.

It takes courage to confront one's inner conflicts, and to trust someone, like myself, to be your guide on your journey. In my ten plus years of experience as a therapist, I've had the privilege of working with some of the most courageous people I've known who, with the help of therapy, have gone on to lead healthy, fulfilling lives.

Today you are one step closer to a new you where you feel empowered and on a positive path to growth and well-being.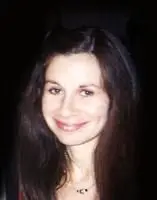 As a solution-focused therapist, my goal is to help you uncover your true potential and lead a life that is worth celebrating. While we can't change difficult situations of the past, we can work together to better understand and resolve challenges in your life. By applying complementary therapy approaches and techniques, we will unearth long-standing behavior patterns or negative perceptions that may be holding you back from experiencing a more fulfilling and meaningful life.
If you're looking for extra support and guidance through a challenging situation or you're just ready to move in a new direction in your life, I look forward to working with you to achieve your goals.
Please call or email me for an individual or couples therapy consultation today.